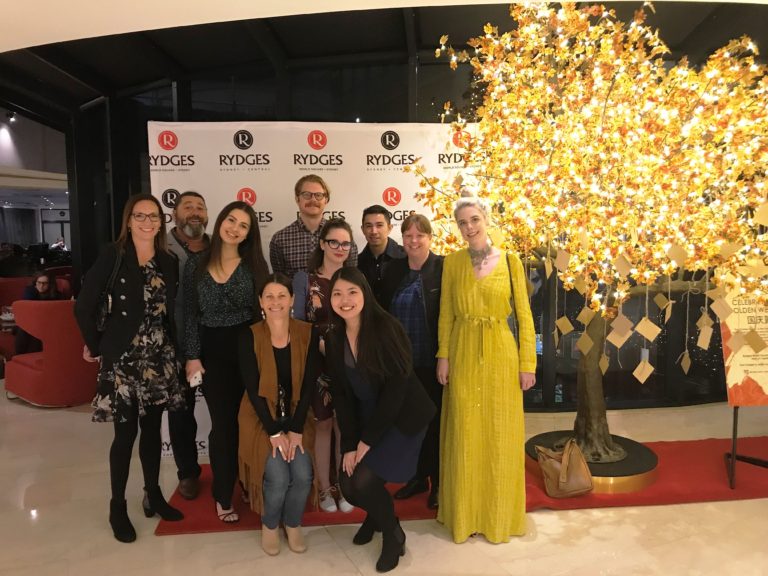 Youth Action held their 2019 NSW Youth Work Awards at Rydges World Square Hotel Sydney on the 1st of October, celebrating organisations and individual's life changing work with young people across NSW.
On the night, there was an incredible turn out of more than 250 attendees from across NSW joining in on the celebrations of 11 award categories honouring individuals and organisations who equip young people with the knowledge and support to improve their well-being.
We are extremely proud to be nominated and awarded NSW Youth Service of the Year!
Congratulations to all the well-deserving nominees and winners – these were:
Outstanding Use of Data
WAGS the Dog Program
Outstanding Partnership
Beyond Bullying Review Team
Outstanding Youth Participation
The RYSS Bus
Outstanding Work with Diverse Young People
MYAN NSW
Outstanding Work with Aboriginal Young People
Trakz Program
Outstanding Work with Regional Young People
Outback Theatre for Young People
NSW Youth Sector Volunteer of the Year
Chris Howard, from Weave Youth and Community Services
NSW Youth Service of the Year
2Connect Youth and Community
NSW Emerging Youth Worker of the Year
Eloise Woods from Glebe Youth Services
NSW Youth Worker of the Year
Dimitrios Papalexis
Lifetime Achievement Award
Jeff Hockey from Glebe Youth Services
A very big thank you to our members, clients, funding partners, organisational partners & broader community for your support. We're looking forward to continuing our high quality youth & community services!
2Connect Youth & Community offer a range of holistic complimentary services relating to alcohol and other drugs, finding employment, support individuals who are at risk of are homeless, help youth reconnect with their family or school and successfully run community development projects to address local specific needs and issues.
Read more about our services here and follow us on Facebook to stay updated with the latest news and events.